Sealand Boat Tour + Hop-On Hop-Off Bus Benalmadena
warning
Stop 2 (Playa de Malapesquera) is currently out of service. We apologise for any inconvenience.

Please note that face masks must be worn on the bus.
schedule add
from
10:00
to
15:15
Highlights
Choose between a relaxing ferry journey and a dolphin watching boat ride
Audio guide available in 8 languages.
Create your customized itinerary across numerous stops.
48-hour Hop-On Hop-Off Bus Tour with 360º panoramic views of Benalmadena.
2-hour boat trip
Main Stops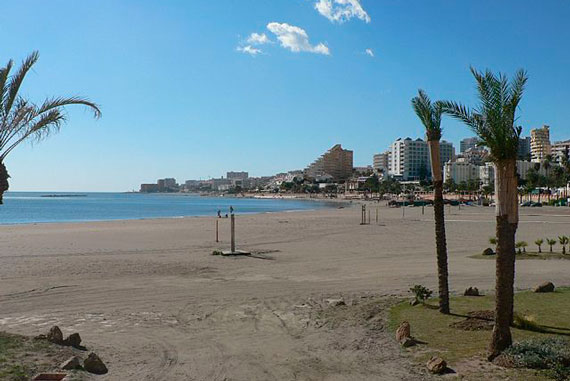 2
Playa de Malapesquera
Red Route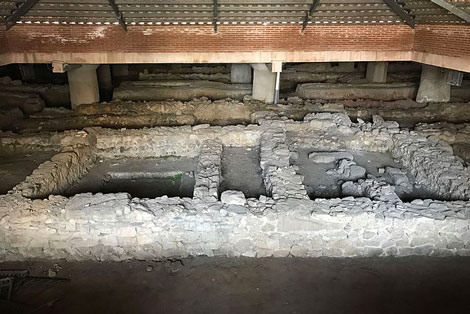 4
Ruinas de Benal-Roma
Red Route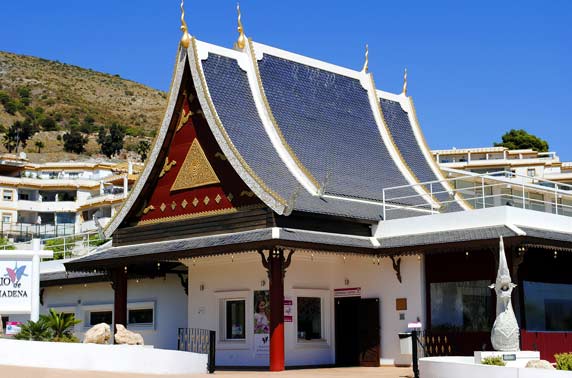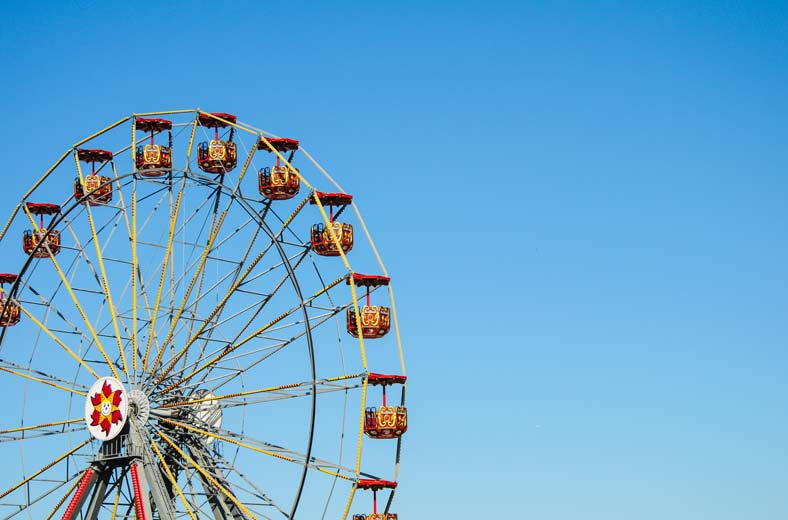 7
Renfe - Arroyo de la Miel
Red Route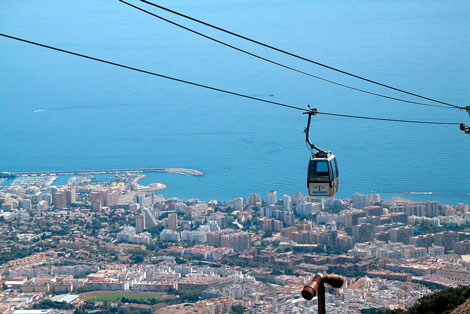 8
Tivoli - Teleférico
Red Route
Included
48hr hop-on hop-off bus tour
Stops near all the major sights
Audio guide in 9 languages
Boat tour
Description
An excellent place to start your hop-on hop-off experience is at the Puerto Marina, a lively and bustling port, and the heart and soul of Benalmadena. Awash with restaurants, bars and ice cream parlours, you won't be short of eating options. If you're feeling energetic, you can also try your hand at a variety of water sports, or simply take a stroll down the jetty and admire the hundreds of luxury boats moored here.

Now, the port is fantastic, but it would be wrong not to visit a beach or two while you're in this stunning seaside town. The nearby Playa Malapasquera is one of Benalmadena's finest. It's clean, well-kept and has great facilities. Visitors often comment on how clear the water is.

All beach-ed out? What could be more delightful than a few hours lazing in a sunny park? Hop off right next to Parque De La Paloma, the principal park in town. It's as pretty as a picture and the perfect place for a relaxing family outing with its picturesque lakes, play parks and picnic areas. And the icing on the cake? Free-roaming animals! Animal-lovers will delight in seeing rabbits, chickens, parrots and even peacocks wandering freely around the park.

Another of Benalmadena's big nature-themed attractions is the Mariposario – the biggest butterfly house in Europe. Hop on and ride inland towards this lush, verdant paradise: amongst cascading waterfalls and exotic flowers, you'll see the stars of the show themselves: over 1500 bright and beautiful butterflies fluttering freely.

You'll feel as free as a bird when you jump on a boat and take to the water to see Benalmadena from another angle. Included in your handy combination ticket is an exhilarating boat ride. This flexible ticket allows you to choose between two options. Do you fancy a relaxing ferry trip to the nearby town of Fuengirola to explore a little more of the Costa? Or would you rather go on a tour to view playful dolphins, jumping and diving in their natural habitat? It's completely up to you!

Benalmadena has all this and much more on offer and the best way to experience it all is our fantastic bus-boat combination. Book today with City Sightseeing!
Before you Go
Hop-On Hop-Off Bus
Departure times are from stop 1 (Puerto Marina)
Daily: 10.00, 11.15, 12.30, 14.00 and 15.15
The 12:30 bus goes to Benalmadena village and the Butterfly Park.
Boat Tour
You can choose between the Benalmadena or Fuengirola Ferry and a dolphin-watching tour. Duration of 2 hours.

Please go to the boat ticket office near stop 1 (Puerto Marina) to choose your preferred type of boat tour.

It is essential that you first board the bus to redeem the voucher, otherwise you will not be able to board the boat.

Boat times:

Dolphin Tour: 10:30 / 12:30 / 15:00 / 17:00. Daily: May to October (except 15th August)

Ferry runs daily: May to October

Benalmadena Port: 10:30 / 12.30 / 14:30 / 16:30

Ferry: Fuengirola Port: 11:30 / 13:30 / 15:30 / 18:00 (last ferry from Fuengirola)
Map
Cancellation Policy
Free cancellation up to 24 hours before the chosen travel date.
Supplied by
City Sightseeing Benalmadena