workspace_premium World's Leading Hop-On Hop-Off Company
local_activity Free Cancellation
calendar_month Flexible vouchers: Valid for 12 months
star star star star star_half 4.4/5 Verified Reviews
workspace_premium World's Leading Hop-On Hop-Off Company
local_activity Free Cancellation
calendar_month Flexible vouchers: Valid for 12 months
star star star star star_half 4.4/5 Verified Reviews



warning
Stop 12 (Playa Victoria) is cancelled until further notice. We apologise for the inconvenience.
schedule add
from
10:00
to
18:00
Highlights
Hop-on Hop-off system to discover the city along our route and 14 bus stops
Unlimited access to the panoramic route with our 2-day ticket
A guided walking tour through the historical area
Flexible 12-month ticket
Discounts and additional benefits
Main Stops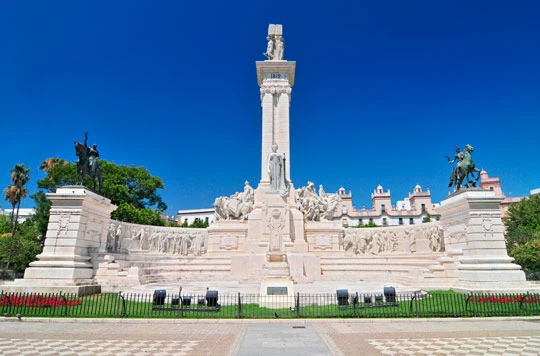 2
Plaza de la Hispanidad
Red Route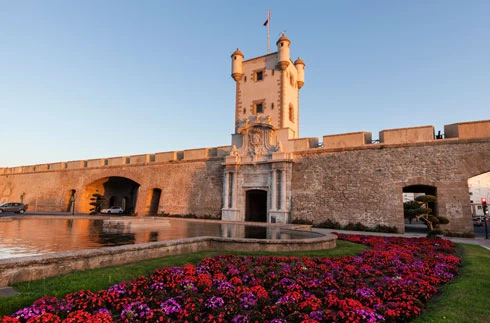 3
Puertas de Tierra
Red Route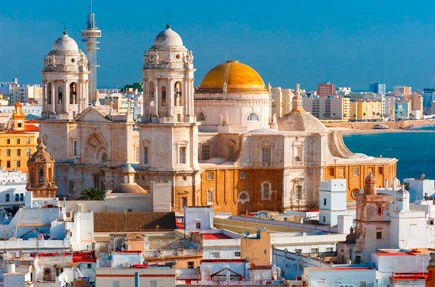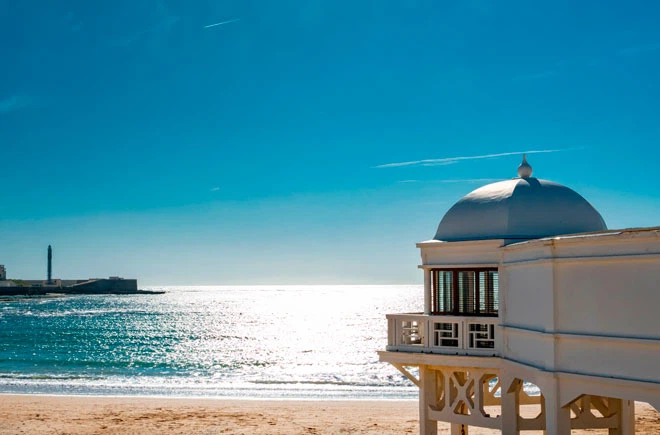 5
Playa de la Caleta
Red Route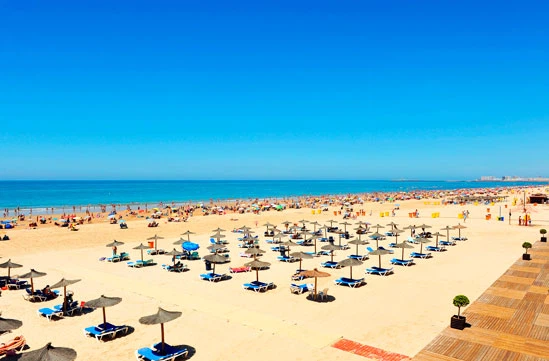 Included
2 days hop-on hop-off bus tour
Panoramic route with 14 stops
Audio guide in 16 languages
Walking tour
Description
With your City Sightseeing ticket you will not miss anything of Cadiz. Hop on and enjoy the views aboard our red double-decker buses. Start your route from Avenida del Puerto, especially if you arrive from a cruise ship. Once on board, have your camera ready to take photos!
The City Sightseeing route passes through Puertas de Tierra, the old wall that surrounded the city. You can visit it at stop 3 of the tour. If you are looking to spend a pleasant time on the beach, Cadiz is the perfect place! Our route will take you to Playa Santa María and Playa de la Victoria. Don't forget to visit the Playa de la Caleta. You will enjoy spectacular sunsets from here!
One of the must-see monuments in your visit is the Cathedral of Cadiz. Its yellow dome can be seen from almost anywhere in the city.
If you want to discover more about the history of this city, the oldest in Europe, do not hesitate to join our walking tour. This tour will take you to discover the historical center, visiting places like Barrio del Pópulo, plaza de la Catedral and Mercado de Abastos. Enjoy a complete experience with City Sightseeing!
Before you Go
Services included:
Reduced rate at Torre Tavira
Discount at Catacumbas del Beaterio
Free leather item at Ecue
Free tasting sherry wines in Baco
Walking tour:
Walking tour (Barrio del Pópulo, Plaza del Catedral and Mercado de Abastos): 12.30 p.m. kiosk City Expert (Plaza San Juan de Dios). 45 minutes. Languages: English and Spanish.
Map
Cancellation Policy
Free cancellation up to 24 hours before the chosen travel date.
Supplied by
Edificio Trocado, Avda. Del Puerto 1 - 5º-G