workspace_premium World's Leading Hop-On Hop-Off Company
local_activity Free Cancellation
calendar_month Flexible vouchers: Valid for 12 months
star star star star star_half 4.4/5 Verified Reviews
workspace_premium World's Leading Hop-On Hop-Off Company
local_activity Free Cancellation
calendar_month Flexible vouchers: Valid for 12 months
star star star star star_half 4.4/5 Verified Reviews




Cathedral and Tower Experience Cadiz
warning
Stop 12 (Playa Victoria) is cancelled until further notice. We apologise for the inconvenience.
schedule add
from
10:00
to
18:00
Highlights
Hop-on Hop-off system to discover the city along our route and 14 bus stops 
Unlimited access to the panoramic route with our 2-day ticket
Entrance to the Cathedral & Clock Tower
A guided walking tour through the historical area 
Flexible 12-month ticket 
Main Stops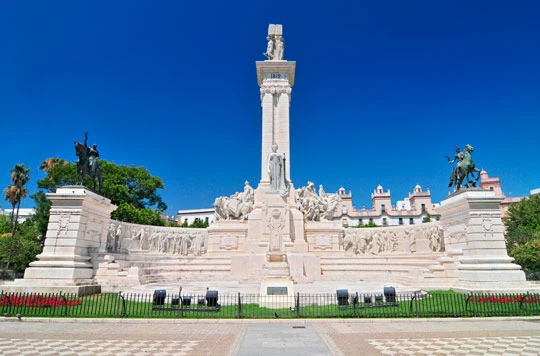 2
Plaza de la Hispanidad
Red Route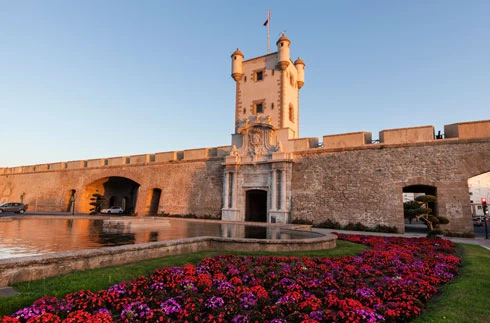 3
Puertas de Tierra
Red Route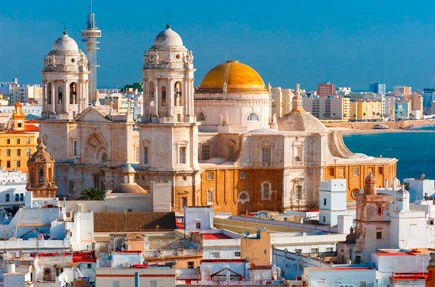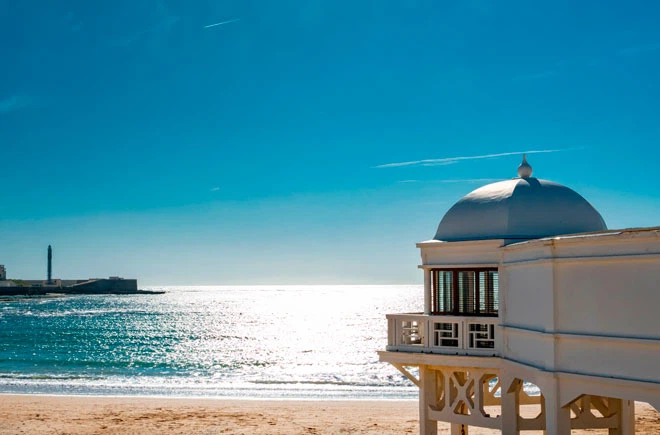 5
Playa de la Caleta
Red Route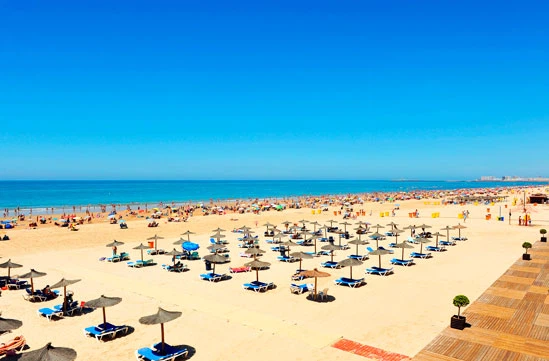 Included
2 days hop-on hop-off bus tour
Panoramic route with 14 stops
Audio guide in 16 languages
Walking tour
Entrance to the Cathedral & Tower
Description
Cadiz is an exciting city that will not leave you indifferent. City Sightseeing offers you the best way to make the most of your visit. With your two-day ticket you will have access to our fantastic tour of the city and many other advantages, such as a visit to the Cadiz Cathedral.

The tour starts at Avenida del Puerto, but you can hop on at any of our carefully chosen stops along the route. Get ready to discover some of the most emblematic places of this Andalusian city on our double-decker buses. You'll be able to see monuments such as Puertas de Tierra, which formed part of the old city wall.

The beaches are another of Cadiz's great attractions. Whether it's summer or winter, you can always enjoy a stroll along beaches like Santa María or Playa de la  Caleta.

Hop off at Parque Genovés to enjoy a large green area right in the city centre. Nearby you can visit one of the emblems of the city: Gran Teatro Falla, where the popular Cadiz Carnival competitions are held.

With your City Sightseeing ticket you can hop on and off as many times as you like along the route, but there's so much more! We've included entrance to Cadiz Cathedral, one of the most important monuments. Its yellow dome can be seen from almost anywhere in the city! You can also go up to the **Clock Tower **and enjoy unique views of the city. Explore more with our guided walking tour through the old town. The best experience awaits you with City Sightseeing.
Before you Go
Cathedral and Clock Tower
To enter the cathedral you must remain in front of the main door at (Monday to Saturday) 11:30, 12:45, 13:45, 15:00, 17:00,18:00 and (Sunday) 13:45, 15:00, 17:00 and 18:00 and wait for the bus staff to give you preferential access to the monument. Inside, the visit will be self-guided with your own device through a QR code that will be provided at the entrance. The tour does not include a personal guide.
Walking tour:
Barrio del Pópulo, Plaza del Catedral and Mercado de Abastos: 12.30 p.m. kiosk City Expert (Plaza San Juan de Dios). 45 minutes. Languages: English and Spanish.
Services included:
Reduced rate at Torre Tavira
Discount at Catacumbas del Beaterio
Free leather item at Ecue
Free tasting sherry wines in Baco
Free Pintxo Vasco-Gadita in Aúpa Kádi
Coffee or pie free with your consumption in Tradicionarius
Mechanic Authentic Shop: 10% discount in brands
El Corte Inglés: free glass of wine and tapa
Bodegas Osborne: 2x1 at the entrance
Manos Gaditanas: free leather item
Cádiz Oculto (Museum of curiosities): discount at the entrance
Map
Cancellation Policy
Free cancellation up to 24 hours before the chosen travel date.
Supplied by
Edificio Trocado, Avda. Del Puerto 1 - 5º-G