close
Cordoba Premium Experience
schedule add
from
09:30
to
18:50
Highlights
Hop-on Hop-off system to discover the city along our 2 routes with plenty of stops
Unlimited access with the 48-hour ticket
Audio commentary in 11 languages to learn about the history and culture of the destination
2 guided walking tours
Fall in love with the courtyards of San Basilio and Palacio de Viana
Entrance and guided-visit to the Mosque-Cathedral
A relaxing bath in Hamman Al Andalus
Flexible 12-month ticket
Main Stops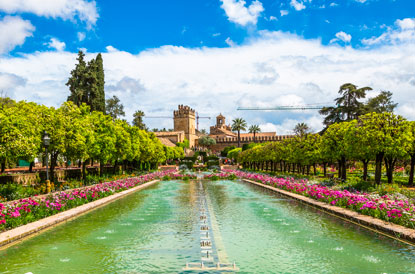 1
Alcázar de los Reyes Cristianos
Córdoba Intima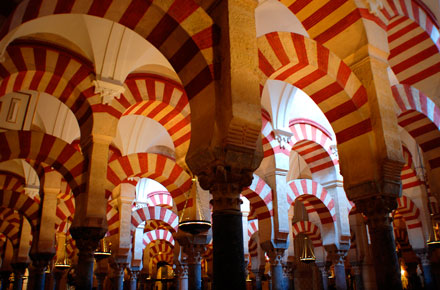 2
Mezquita - Catedral
Córdoba Intima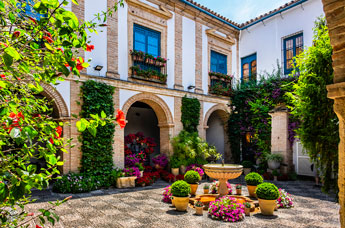 5
Palacio de Viana
Córdoba Intima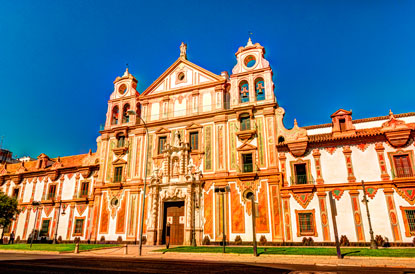 6
Palacio de la Merced - Diputación
Córdoba Intima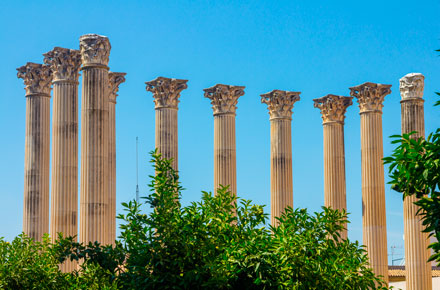 7
Ayuntamiento - Templo Romano
Córdoba Intima
Included
48hr hop-on hop-off bus tour
2 walking tours: Judería-Axerquía & Gourmet Market tour
Patios San Basilio
Palacio de Viana courtyards
Entrance and guided visit to the Mosque-Cathedral
Hamman Al Andalus (Arab baths)
Description
You won't run out of plans in Cordoba! There is so much to see and discover in this beautiful Andalusian city. The most comfortable and fun way to explore the city is offered by City Sightseeing. Enjoy 2 routes around the main monuments of the city. Hop on and off as many times as you like and visit Cordoba at your own pace.

The red line shows you the most panoramic Cordoba, passing through the Botanical Gardens, the Puerta de Almodóvar or Palacio de la Merced, among many other places. If you choose the blue line, it will take you to visit the more intimate and hidden part of the city, such as the Plaza del Realejo, the Roman Temple or the Plaza de las Tendillas. Plan your trip with maximum flexibility thanks to your 48-hour ticket.

But there is much more to visit in Cordoba. In addition to the bus and minibus tours, City Sightseeing offers two daily walking tours: one of them takes you to discover the Jewish Quarter and Axerquia. With the other walking tour you will visit the Victoria Market, the first gourmet market in Andalusia. You will also discover colourful flowers in the San Basilio courtyards, so famous in Cordoba.

You can't leave Cordoba without visiting the Mosque-Cathedral, one of the city's icons. You'll learn all about its history first-hand with our expert guides.

Need a break after all that sightseeing? We've thought of that too. The Experience Premium ticket includes a relaxing bath in the Hamman Al Andalus, so there's nothing left to do with City Sightseeing!
Before you Go
Guided visit to the Mosque
Information on the current schedules will be available at the main bus stop.
Walking tours
Judería-Axerquía

At 5pm from stop 16 (red line)
Duration: 2 hours
Languages: Spanish and English

Gourmet Market tour

At 1pm from stop 6 (red line)
Victoria Market (drink included)
Palacio de Viana courtyards
Tuesday to Saturday from 10am to 7pm. Sunday from 10am to 3pm
San Basilio courtyards
Monday to Saturday at 7pm from bus stop 1 (Blue line)
Hamman Al Andalus
The reservation of the Arab Baths will be made at the main stop according to availability.
Map
Cancellation Policy
Your ticket can be cancelled within three months of its purchase date.
Supplied by
C/Maria Cristina 13, local 4-D