workspace_premium World's Leading Hop-On Hop-Off Company
local_activity Free Cancellation
calendar_month Flexible vouchers: Valid for 12 months
star star star star star_half 4.4/5 Verified Reviews
workspace_premium World's Leading Hop-On Hop-Off Company
local_activity Free Cancellation
calendar_month Flexible vouchers: Valid for 12 months
star star star star star_half 4.4/5 Verified Reviews




Malaga Essential Experience
schedule add
from
10:00
to
19:00
Highlights
Hop-on hop-off system to discover the city along our 3 routes and plenty of stops
Unlimited access with our 24 hours ticket
Entrance to the Interactive Museum of Music (MIMMA)
Entrance to the best museums and attractions in the city
Flexible 12-month ticket
Main Stops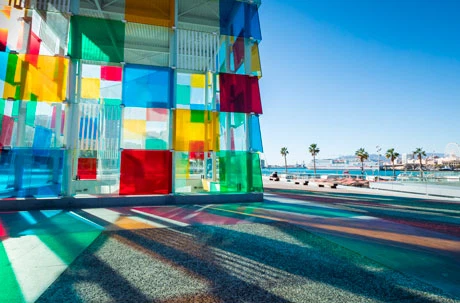 6
Centre Pompidou Málaga
Red Route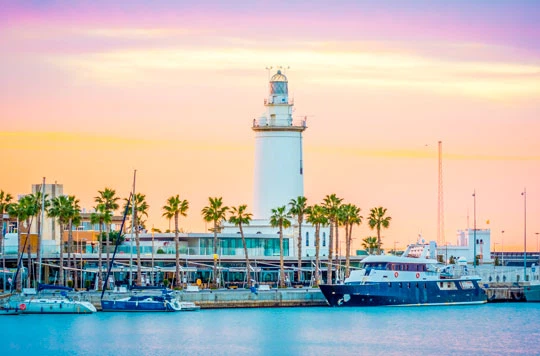 7
Paseo de la Farola
Red Route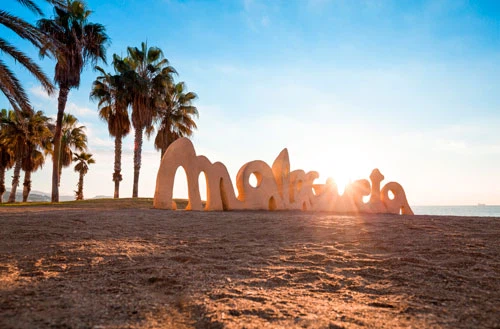 8
Playa de la Malagueta
Red Route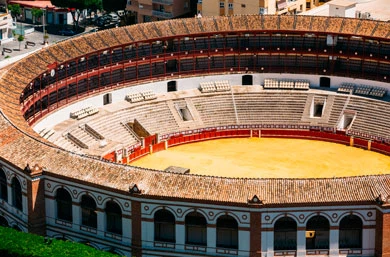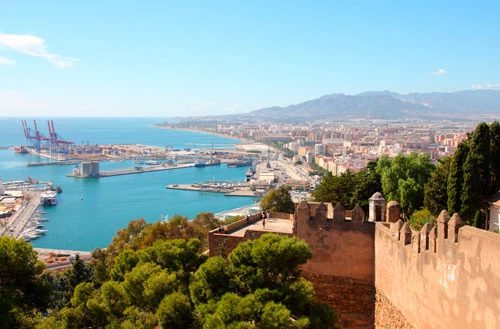 10
Castillo de Gibralfaro
Red Route
Included
24hr hop-on hop-off bus tour
Entrance to Interactive Museum of Music (MIMMA)
1 guided walking tour
Museums, boat tour, flamenco and much more
Description
Did you know that Malaga is known as the city of museums? In recent decades, the city has undergone a real cultural transformation, hosting important and valued museums. How could you not come and visit! The museums on offer are just one of the many reasons to come and discover the capital of the Costa del Sol.


City Sightseeing offers you 3 complete routes on our open-topped buses. The tour has plenty of stops so you can explore the city at your own pace. Hop on and off at each stop to visit a nearby museum, monument or attraction.


On the tour you'll find plenty of places you'll want to explore, such as the Contemporary Art Centre. If you get off here, you can take a stroll through the Palmeral de las Sorpresas or join our boat trip, one of the activities included in your Malaga Essential Experience ticket. If you want to explore the city from another perspective, you can also join our walking tour of the city centre.


On the route, you can also make a stop at the famous Malagueta Beach. Whether in summer or winter, it is always a pleasure to stroll along its fine sand.


Another of the most recommended stops on the tour is the impressive Gibralfaro Castle. The views from our sightseeing bus are breath-taking!


Your Malaga Essential Experience ticket has many more benefits included. As well as being able to access the Interactive Music Museum, you can also visit museums such as the Picasso Museum, the Thyssen Museum, the Russian Museum or the Centre Pompidou, attend the Flamenco Jaleo show, enjoy our boat tour or go to Cueva del Tesoro, among many other activities. You won't miss a thing!
Before you Go
Red Line: from 10:00 to 19:30 (first and last departure from stop 1 - Vialia). Frequency: every 20 minutes until 14:00. After that, every 30 minutes.

Blue Line: starts at 11.00 from Vialia and joins the Red Line from 14:00 onwards. Frequency: every 60 minutes until 14.00. After that, every 30 minutes.

Green Line (Botanical Gardens): from 11.00 to 18.00 (first and last departure from the Bus Station). Frequency: every 75 minutes. Every day except Monday.


MIMMA (Interactive Music Museum): Tuesday to Sunday from 10.30 to 18.30.


Free walking tour: Every day at 16:00. Meeting point: Plaza de la Marina.


Included Activities:
Jaleo Flamenco Show: check times and dates with our staff.
Picasso Museum: open from Monday to Sunday. Opening times - March-June: 10:00 to 19:00, July-August: 10:00 to 20:00, September-October: 10:00 to 19:00, November-February: 10:00 to 18:00.
Birthplace Picasso Museum: 09:30 to 20:00 every day, including public holidays. 24th and 31st December: 09:30-15:00. Closed: 1st January and 25th December. Last access 15 minutes before the museum closes. Capacity: 25 people in the Birthplace Museum and 72 in the temporary exhibition hall.
Russian Museum: Tuesday to Sunday: 09:30 - 20:00 (including public holidays). The Russian Museum will be closed to the public every Monday (except extraordinary openings) and on December 25th and January 1st.
Revello de Toro Museum: Tuesday to Saturday: 10:00 to 20:00. Sundays and holidays: 10:00 to 14:00. Closed on Mondays.
Thyssen Museum: Tuesday to Sunday from 10.00 to 20:00.
Boat Trip: Monday to Sunday: 12:00, 13:30, 16:00, 17:30, 19:30.
Entry to the attractions is valid for the duration of your bus ticket.
Map
Cancellation Policy
Free cancellation up to 24 hours before the chosen travel date.
Supplied by
Estacion De Autobuses Paseo de Los Tilos S/N