Malaga Essential Experience
warning
Please note that face masks must be worn on board the bus.
Due to roadworks, stop 10 on the Red Route is closed until further notice. We apologise for the inconvenience.
schedule add
from
10:00
to
19:00
Highlights
Hop-on hop-off system to discover the city along our 3 routes and plenty of stops
Unlimited access with our 24 hours ticket
Audio commentary in 8 languages to learn about the history and culture of the destination
Entrance to the Interactive Museum of Music (MIMMA)
Entrance to the Automobile and Fashion Museum
Entrance to the best museums and attractions in the city
Flexible 12-month ticket
Main Stops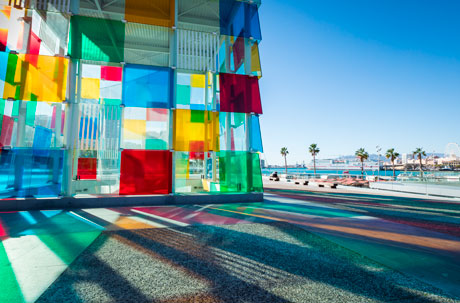 6
Centre Pompidou Málaga
Red Route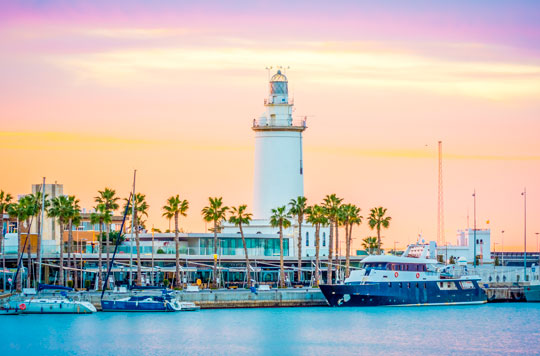 7
Paseo de la Farola
Red Route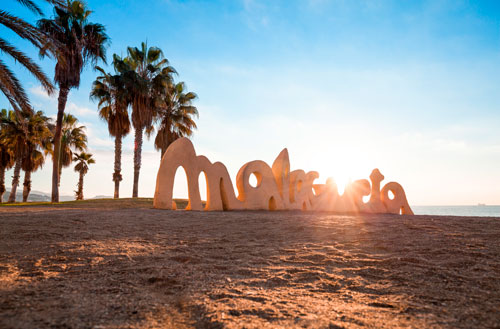 8
Playa de la Malagueta
Red Route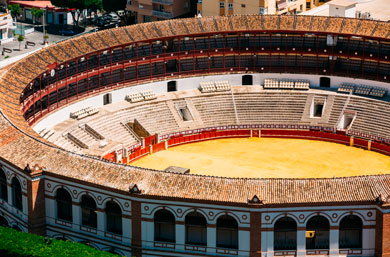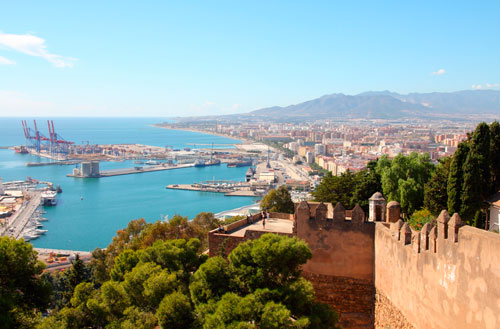 10
Castillo de Gibralfaro
Red Route
Included
24hr hop-on hop-off bus tour
Entrance to Interactive Museum of Music (MIMMA)
Entrance to Automobile and Fashion Museum
1 guided walking tour
Museums, boat tour, flamenco and much more
Description
Did you know that Malaga is known as the city of museums? In recent decades, the city has undergone a real cultural transformation, hosting important and valued museums. How could you not come and visit! The museums on offer are just one of the many reasons to come and discover the capital of the Costa del Sol.

City Sightseeing offers you 3 complete routes on our open-topped buses. The tour has plenty of stops so you can explore the city at your own pace. Hop on and off at each stop to visit a nearby museum, monument or attraction.

On the tour you'll find plenty of places you'll want to explore, such as the Contemporary Art Centre or the Centre Pompidou. If you get off here, you can take a stroll through the Palmeral de las Sorpresas or join our boat trip, one of the activities included in your Malaga Essential Experience ticket. If you want to explore the city from another perspective, you can also join our walking tour of the city centre.

On the route, you can also make a stop at the famous Malagueta Beach. Whether in summer or winter, it is always a pleasure to stroll along its fine sand.

Another of the most recommended stops on the tour is the impressive Gibralfaro Castle. The views from our sightseeing bus are breath-taking!

Your Malaga Essential Experience ticket has many more benefits included. As well as being able to access the Interactive Music Museum and the Automobile Museum, you can also visit museums such as the Picasso Museum, the Thyssen Museum, the Russian Museum or the Centre Pompidou, attend the Flamenco Jaleo show, enjoy our boat tour or go to Cueva del Tesoro, among many other activities. You won't miss a thing!
Before you Go
Red Line: from 10am to 7pm (first and last tour from bus stop 1 - Vialia). Frequency every 20 minutes until 2pm. After that, every 30 minutes.
Blue Line: starts at 11am from Vialia and joins the Red Line at 2pm. Frequency every 60 minutes until 2pm. After that, every 30 minutes.
Green Line (Botanical Gardens): from 11am to 6pm (first and last tour from Malaga Bus Station). Frequency every 75 minutes.
MIMMA (Interactive Museum of Music): Tuesday to Sunday from 10.30am to 6.30pm
Automobile and Fashion Museum: from 10am to 2.30pm and 4pm to 7pm
Walking tour: Monday, Friday and Sunday at 1pm. Tuesday, Wednesday, Thursday and Saturday at 4pm. Meeting point: Plaza de la Marina
Activities included:
Boat trip: daily at 12pm, 1.30pm, 4pm, 5.30pm and 7pm
Jaleo Flamenco Show: check times and dates with our staff
Vox City Guide: 7 self-guided routes through an APP on your mobile phone.
Picasso Museum: March-June from 10am to 7pm. July-August from 10am to 8pm
Birthplace Picasso Museum: from 9.30am to 8pm
Russian Museum: Tuesday to Sunday from 9.30 am to 8 pm
Centre Pompidou: Wednesday to Monday from 9.30 am to 8 pm
Revello de Toro Museum: Tuesday to Saturday from 10am to 8pm. Sunday from 10am to 2pm
Thyssen Museum: Tuesday to Sunday from 10.00 am to 8.00 pm.
Cueva del Tesoro: admission and transfer included to the cave. Tickets can be collected from the Tourist Office in Plaza de la Marina. 16 Sept - 14 Jun: 10am-1pm and 3pm-5pm. 15 Jun - 15 Sep: 10.30am-1pm and 4.30pm-5pm.
Santa Coffee Roaster: free coffee when showing the brochure
Map
Cancellation Policy
Your ticket can be cancelled within three months of its purchase date.
Supplied by
Estacion De Autobuses Paseo de Los Tilos S/N