close
Premium Experience Malaga
schedule add
from
10:00
to
20:00
Highlights
Hop-on hop-off system to discover the city along our3 routes and plenty of stops
Unlimited access with our 48 hours ticket
Audio commentary in 8 languages to learn about the history and culture of the destination
Entrance to the Interactive Museum of Music (MIMMA)
Entrance to the Automobile and Fashion Museum
Entrance to the best museums and attractions in the city
Flexible 12-month ticket
Main Stops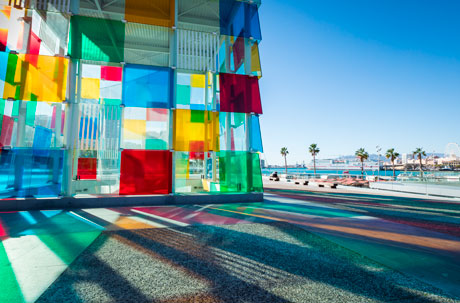 6
Centre Pompidou Málaga
Red Route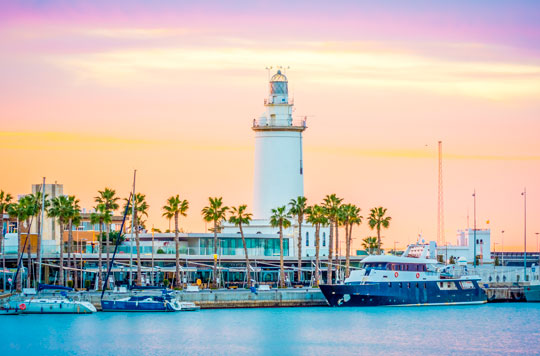 7
Paseo de la Farola
Red Route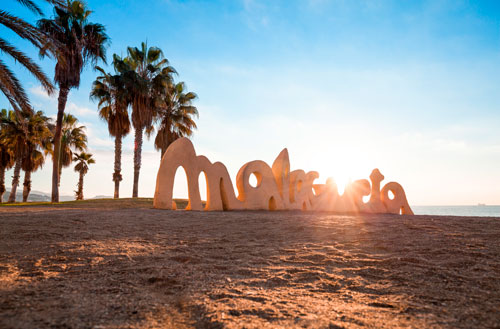 8
Playa de la Malagueta
Red Route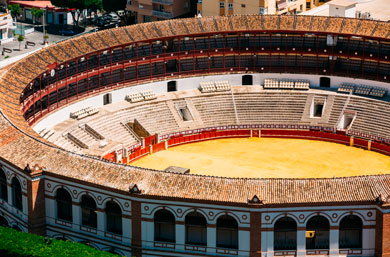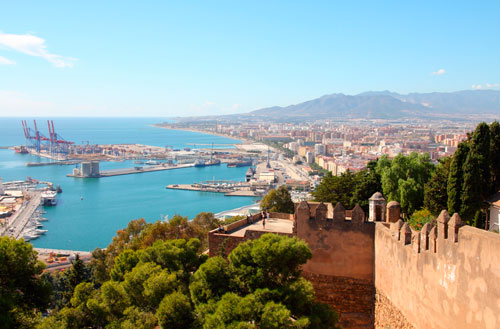 10
Castillo de Gibralfaro
Red Route
Included
48hr hop-on hop-off bus tour
Entrance to Interactive Museum of Music (MIMMA)
Entrance to Automobile and Fashion Museum
1 guided walking tour
Museums, boat tour, flamenco and much more
Flamenco Amaya & tapas
Description
Malaga has a lot to offer you. Historical monuments, beach and great museums. You won't have time to get bored! The best way to organise your trip is offered by City Sightseeing. With your Malaga Experience Premium ticket, you have it all in one.

You will have access to our double-decker buses for 48 hours. There are numerous stops along the routes so you can hop on and off as many times as you like. Organise your stay and get around Malaga's main sites such as Gibralfaro Castle, Plaza de la Merced or Malaga Cathedral. There's so much to discover!

As well as exploring the city on our buses, you can also visit museums and must-see attractions on your trip. Your ticket includes entry to the Interactive Music Museum and the Automobile and Fashion Museum, which you can reach on board our blue route.

This is not the only thing you can discover with City Sightseeing. The Premium Experience ticket includes a guided walking tour through the centre of Malaga. You can also visit the main museums of the city, such as the Picasso Museum, the Russian Museum or the Thyssen Museum, among many others. If you prefer to experience the magic of live flamenco, you will have two shows to choose from. Another recommended activity is a boat trip around the bay, aboard the City Sightseeing catamaran - there are plenty of attractions to enjoy!

If you want to opt for a different activity, choose the Cueva del Tesoro, Europe's only submarine cave, located in Rincón de la Victoria. You will have the entrance and transfer included.

Enjoy Malaga to the full with City Sightseeing.
Before you Go
Red Line: from 10am to 7pm (first and last tour from bus stop 1 - Vialia). Frequency every 20 minutes until 2pm. After that, every 30 minutes.
Blue Line: starts at 11am from Vialia and joins the Red Line at 2pm. Frequency every 60 minutes until 2pm. After that, every 30 minutes.
Green Line (Botanical Gardens): from 11am to 6pm (first and last tour from Malaga Bus Station). Frequency every 75 minutes.
MIMMA (Interactive Museum of Music): Tuesday to Sunday from 10.30am to 6.30pm
Automobile and Fashion Museum: from 10am to 2.30pm and 4pm to 7pm
Walking tour: Monday, Friday and Sunday at 1pm. Tuesday, Wednesday, Thursday and Saturday at 4pm. Meeting point: Plaza de la Marina ** Activities included**:
Boat trip: daily at 1pm, 3.30pm, 5pm, 6.30pm and 8pm
Jaleo Flamenco Show: check times and dates with our staff.
Vox City Guide: 7 self-guided routes through an APP on your mobile phone.
Picasso Museum: March-June from 10am to 7pm. July-August from 10am to 8pm
Birthplace Picasso Museum: from 9.30 am to 8 pm.
Russian Museum: Tuesday to Sunday from 9.30 a.m. to 8 p.m.
Centre Pompidou: Wednesday to Monday from 9.30 a.m. to 8 p.m.
Revello de Toro Museum: Tuesday to Saturday from 10am to 8pm. Sunday from 10am to 2pm
Thyssen Museum: Tuesday to Sunday from 10.00 am to 8.00 pm.
Alborania Museum: January-March, October and November: Fridays, Saturdays and Sundays from 11am to 6pm. From 29 April to September and December: daily from 11am to 8pm.
Cueva del Tesoro: admission and transfer included to the cave. Tickets can be collected from the Tourist Office in Plaza de la Marina. 16 Sept - 14 Jun: 10am-1pm and 3pm-5pm. 15 Jun - 15 Sep: 10.30am-1pm and 4.30pm-5pm.
3 tapas and 1 drink at Tasca Laska: Avda. de la Aurora, 1. From 11am to 12am. Sunday from 7pm to 11 pm
Flamenco Amaya Show: Tuesday, Thursday, Friday, Saturday and Sunday at 7pm and 9pm. Beatas Street, 21
Map
Cancellation Policy
Your ticket can be cancelled within three months of its purchase date.
Supplied by
Estacion De Autobuses Paseo de Los Tilos S/N